Naples Property Values Continue to Grow

September proved challenging for the real estate market as homeowners and agents were forced to wait while public and utility services rebuilt or repaired infrastructure damaged by the hurricane. This was reflected in statistics released for September, which affected total outcomes for the Third Quarter of 2017. However, year-to-date numbers tell a different story as activity in pending, closed and median price categories were up year over year at the end of the quarter!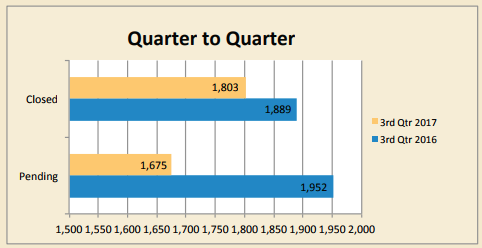 One element the hurricane failed to harm was the continued growth in property value for Naples. Overall median closed prices in the third quarter of 2017 increased 3 percent to $320,000 compared to $312,000 in the third quarter of 2016.
View Collier Third Quarter Market Statistics report here.